Digital Maniaa, the leading digital marketing company in Lucknow, was founded in February 2021by Mr. Varun Sawlani as a full-service agency, inspired by the Digital India Campaign initiated by Prime Minister Narendra Modi. We quickly established ourselves as the top digital marketing agency in the region.
Get Extensive Range of Digital Marketing Services from Digital Mania.
In addition to digital marketing, our diverse range of services includes Public Relations (PR), Branding consultancy, Blue tick verification, YouTube marketing, whiteboard animation, application and software solutions, e-commerce solutions, application development, image branding, lead generation, and search engine optimization (SEO), among others.

In today's digital era, staying ahead of the competition is a challenge due to constant technological advancements and evolving communication channels. However, Digital Maniaa, one of the best digital marketing company in Lucknow, sees this challenge as an opportunity to leverage the power of the digital world. With the majority of advertising shifting online, the global market has transformed its marketing operations digitally.
Client Satisfaction Is Digital Maniaa's Topmost Priority
Take your brand to the next level digitally with us. Our clientele includes politicians, schools/colleges, startups, NGOs, local organizations, real estate, financing, and various other companies. We cater not only to local businesses but also to international companies. Our clients have witnessed positive results and provided favorable feedback on our services.
Get Tailored Solutions From The Best Digital Marketing Agency
We offer customized plans and packages to our clients, tailored to their budget and specific business requirements. At Digital Maniaa, we understand the importance of a strong online presence and strive to exceed our clients' expectations.

Our priority is to provide our clients with fabulous, creative, innovative, and result-oriented strategies. We value their input and seek their approval before implementing any initiatives. Our dedicated team is passionate about our clients' success and consistently produces engaging content, appealing graphics, and captivating animations.
Benefits of partnering with the top digital marketing agency in Lucknow
In today's highly competitive market, it is crucial to stand out and outperform competitors. Digital Maniaa, as a leading digital marketing agency in Lucknow, offers a wide range of digital marketing services to suit our clients' needs. We believe in transparent communication and collaborate closely with our clients, valuing their advice, opinions, and project requirements.

The Digital Maniaa team works with utmost dedication to enhance our clients' digital presence, managing their social media accounts and creating stunning websites that align with their vision. Our creative and technical experts ensure timely delivery and strive to exceed our clients' expectations, providing them with a remarkable experience.
Digital Maniaa stands out as an exceptional choice for several reasons:
Comprehensive 360° digital marketing services.
Cost-effective solutions tailored to your budget.
Innovative strategies that drive brand marketing success.
A highly skilled team of experts.
Dedicated personal account managers for personalized attention.
Swift implementation and timely project delivery.
Customized solutions to meet your specific business needs.
Engaging digital experiences for enhanced customer interaction.
At Digital Maniaa, as the best digital marketing agency in Lucknow, we strive for perfection. We prioritize client involvement and ensure their approval before finalizing any design, concept, strategy, or content. If any revisions or corrections are needed, our team promptly addresses them.

We firmly believe that our growth is intertwined with the growth of our clients. To ensure their success, we operate in the most efficient and effective manner, placing utmost importance on delivering paramount customer satisfaction to those seeking our services.
Reasons to Consider Hiring a Digital Marketing Agency
Are you considering whether your company should handle its own digital marketing or outsource the task? Think again. Despite the initial appeal of managing it in-house, the reality is quite different.
Opting to hire the best digital marketing company is always a smart decision. Here's why:
Cost Savings
Partnering with a digital marketing agency helps reduce organizational costs. With a team of creative experts, you won't need to worry about thinking outside the box or selecting the most effective platforms for social media marketing.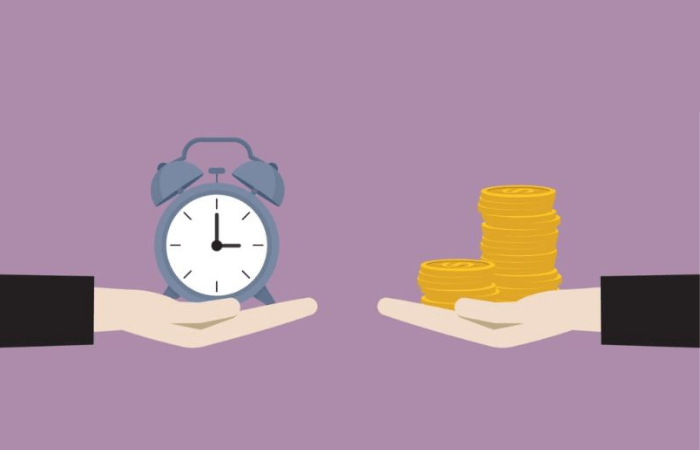 Time and Money Management
Engaging a leading digital marketing agency in Lucknow proves to be a cost-effective approach. You can effectively manage both your time and budget. Instead of training your employees on various social marketing tools, it's wise to leverage the expertise of a top digital marketing agency that already possesses the necessary knowledge of different online marketing tools and their proper application.
Local Advantage
Choosing a local marketing agency offers additional benefits. You can conduct face-to-face meetings, visit their office in urgent situations, and ensure the agency understands your target audience, enabling them to utilize the most suitable social media or digital marketing platforms.
Digital Maniaa, recognized as the best digital marketing company in Lucknow, possesses a deep understanding of the digital landscape. Our team consists of creative minds working together to achieve shared goals and deliver high-quality work to our valued clients.